Employees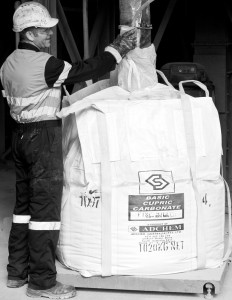 Adchem employs a combination of professional technical staff (chemical engineers, metallurgists, chemists etc) as well as various trades people to operate the plant (electricians, fitters and turners, boilermakers etc) as well as general administration personnel and process plant operators. Adchem values the contribution made by all employees and is committed to providing a safe and healthy work place.
Adchem welcomes enquiries from any person wishing to discuss employment opportunities with the Company. Enquiries should be directed through our Contact page or by telephone contact to the Production Manager at the Burra site.
Senior Management Team
The Senior Management Team is:
Melbourne Office
Mark Woodhead: Managing Director
Ray Knight: Marketing Manager
Gavin Smith: Chief Financial Officer
Burra Plant
Indunil Lankathilaka: Operations Manager
Scott Patrick: Finance Manager
Simon Kibble: Chief Technical Adviser
HSEQ
Adchem is an ISO9001:2015 Quality Accredited company and the Burra site is licenced by the South Australian Environmental Protection Agency (EPA) and operations meet all local legislative regulations.
Adchem operates a laboratory at the Burra site and each lot of copper chemical is produced specifically for a customer and analysed at Burra and must pass agreed specifications before it is cleared for despatch. Chemical assay is performed by ICP and A.A. techniques.